In Testiny it is currently possible to create reports of individual test runs and to export an overview into different files, e.g. for archiving purposes.
PDF report​
To create a PDF report of a test run, simply select the icon
in the top right corner of the test run, as shown in the screenshot below, or select the menu item "
Create report".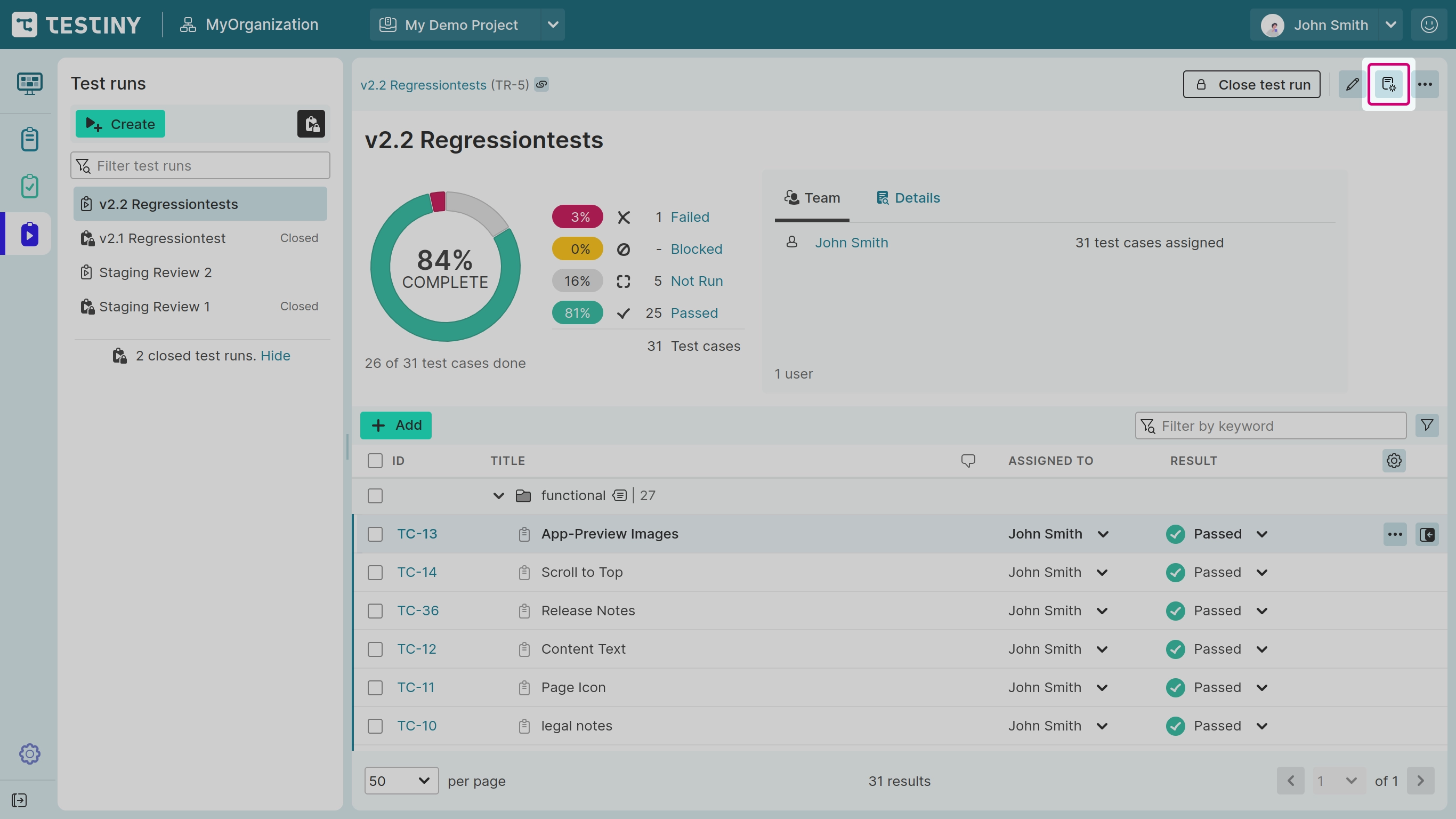 A dialog with the following options will appear:
Show comments
Include comments on test run executions in the report.

Show attachments
Shows the attachments and images added to an execution in the report.

Show defects and requirements
If defects or requirements are linked to the test case or the test execution, they are included in the report.

Include only test cases with the following results
You can select which test cases to include in the report based on their result.
After selecting Create report in the options window, your browser's print-dialog should open to save the report as a .pdf file.
Excel or CSV Report​
It is also possible to export all results of a test run into an Excel or a .csv file by using the menu options Export Excel and Export CSV. These files contain all data available in the test runs table and visible in Testiny.
For further information have a look at the section Exporting Test Runs.